If you have not yet linked your IFTTT account to your Blink account, be sure to read our Help Article first.
Here is an example of two popular applets. These applets allow IFTTT to use your device's GPS to arm and disarm your system when your leave or arrive home. Please use these IFTTT services if you are a European Blink customer.
Let's start by setting up arming when you leave.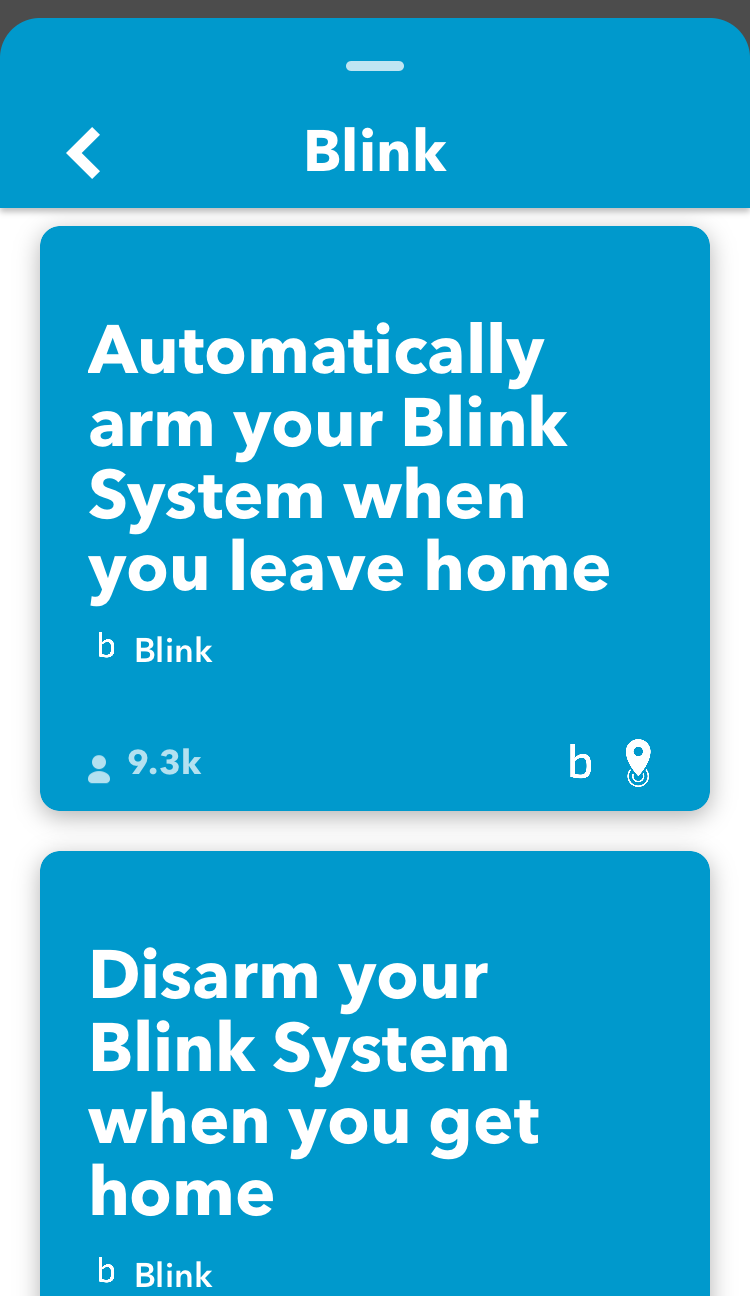 Once you have selected this, you will have the option to connect this applet to your system.




At this point, if you have not yet been asked, IFTTT may prompt you to allow or not allow push notifications. Tap on Allow to make sure that notifications are sent to your device.

Next you will be taken to a screen where you can set the location for this applet to occur and the system you wish to arm.




When the location is being set, you can either manually enter the address or use the current location. You can also pinch in and out to fine tune the radius.




Once done, tap Save. You will then see the applet is connected.




Now lets take a look at disarming when you arrive.
Locate and select the "Disarm your Blink System when you get home" applet.
Once selected go ahead and connect it.
As before, you will be prompted to toggle notifications on or off as well as selecting the location for this applet and the system you wish to disarm.
You will need to set the location you wish enter to disarm the system. Remember you can fine tune this by pinching in or out.
Once all the important information has been set, tap Save.
Now under "My Services" in the IFTTT app you should see these turned on.
Note: You need to use the Blink applet for geolocation.
Below we have included links to a few other applets you may enjoy.