We are excited to announce that we have now incorporated IFTTT support to Blink! This will allow you to integrate Blink into other services that you may already use and love.
Please note that IFTTT support is currently only available in North America and some European countries.

How do I set this up?
To enable IFTTT support, download the IFTTT app from the Apple App Store or the Google Play Store.

Once the app is installed you will need to create or sign into your IFTTT account.

Once you are signed into IFTTT, you will see a Welcome screen where you can personalize your applet recommendations or close. Next, click on the Explore button to access the Search screen.

Then search for Blink and tap on the blue Blink logo.
If you are located in Europe, you will want to search for Blink (Europe).





You will then be prompted to connect your Blink account with IFTTT.



Click Continue to sign into your Blink Account.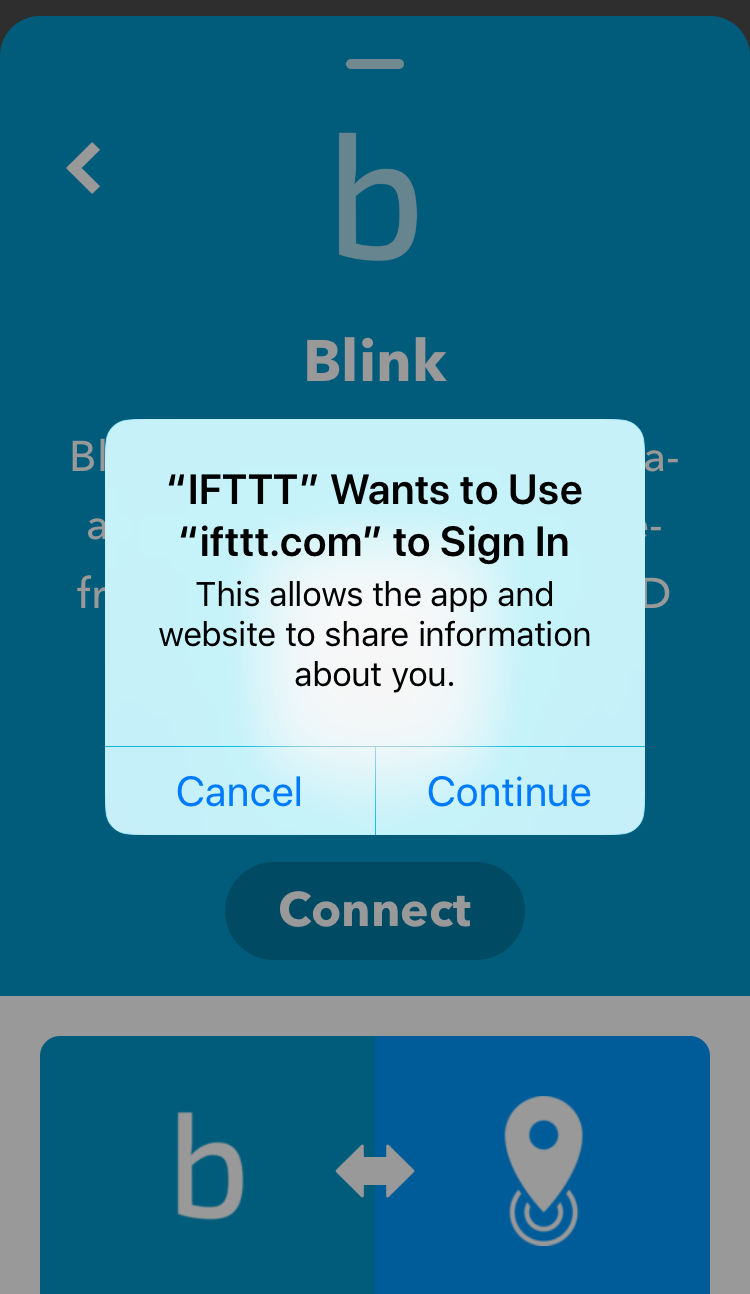 Please sign in using the same email and password as you use for your Blink system.

You will then enter the PIN sent to your mobile device or email address.

Tap on Grant Access in order to be able to connect to pre-made applets or you can make your own with the service available through IFTTT.

Check out our article on how to setup your first Blink applet here.