We recommend Blink devices be purchased through official retailers, to ensure they are not preowned and already registered to other accounts.
Once the devices are deleted from your Blink account, they are no longer associated with your email address. 
Note: Deleting your Blink account is optional. Learn more about instructions for deleting your Blink account.
---
The following instructions help you delete a system, camera, or sync module. 
Delete a System
From the Home screen, tap Settings to view system settings.
Tap Device and System Settings.
Tap the name of the system you wish to delete.
From the System screen, tap Delete System, and then tap DELETE in the confirmation popup.
After confirming, you are returned to the Settings screen and the system has been removed.
Delete
Delete a Camera
1. To remove a camera, tap the Settings icon.
2. Slide up to scroll to the bottom and tap Delete Camera.
3. Tap Yes to confirm.
Repeat this process to remove all other cameras.
Delete
Delete a Sync Module
To remove the Sync Module, you must be physically present with it. 
1. Select the system you want to remove it from and then tap the Sync Module section on the home screen.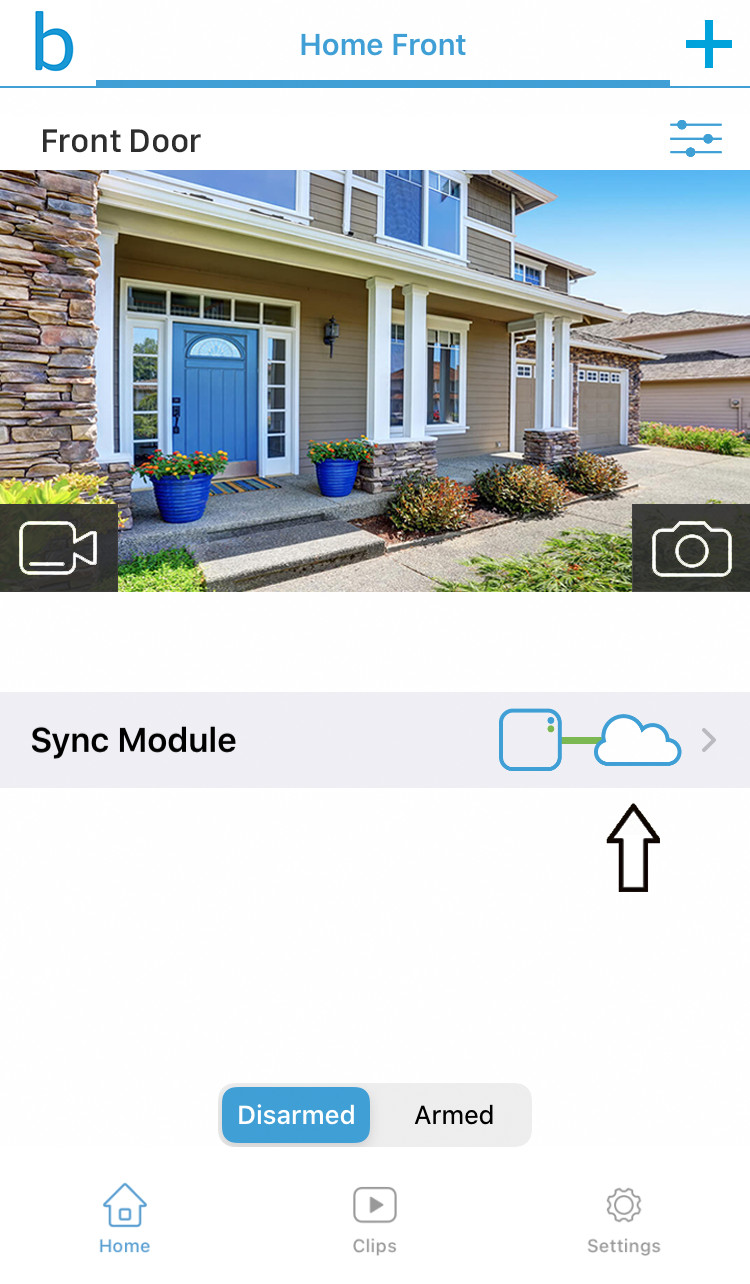 2. Tap Delete Sync Module and then OK to confirm.

3. Using your phone's camera, scan the QR code or enter in the serial number of the Sync Module, located on the bottom of the unit. 
4. Confirm once again that you would like to delete it from your account.
Delete